Scuba Diving in Yucatan
Dive Training and Guiding
Deep Dark Diving provides personalized service for your diving in Yucatan, Mexico. Private guiding for individuals and special packages for groups.
Highly committed to safety and conservation we specialize in Cenote cavern, cave and Tech diving. We offer guiding and training for recreationnal divers and for advanced technical and cave divers.
We have a passion for diving, a passion for caves, a passion for cave diving and we'd love to share it with you and make sure you get the most out of your scuba diving experience.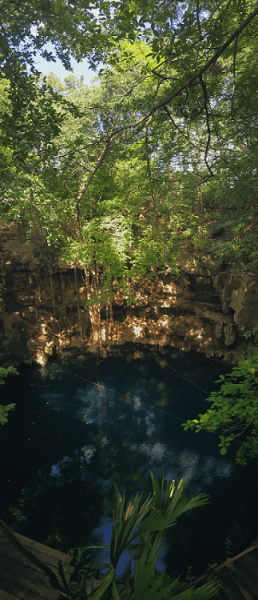 Dive the second largest reef in the world – Experience the thrill of diving with bull sharks
First step in the Overhead environment. You will learn all safety protocols within the daylight zone. 
That's it! this is the first step in the dark caves. You will learn how to do simple cave dives beyond daylight zone
Caves can be complex, especially in Mexico, you will now combine previously learned skills with complex navigation, and more.
INTRO TO TEC & SIDE MOUNT
Basics for tech diving in Backmount configuration: dive planning, water skills, gear configuration, streamlining, buoyancy and propulsion techniques
Get familiar with the side mount for Tec divers wanting to learn the configuration or recreational divers taking their first steps into the Tec or cave diving world
The Razor Side Mount course covers the basics for tech and cave diving further than basic courses. Then you can focus on the core of subsequent training in your Razor.
TECHNICAL DIVING TRAINING

A first approach to technical diving and the use of mixtures. And for those already Nitrox certified diver it is the opportunity to thoroughly review the basic principles and fundamental laws of physics used in diving.
You will learn the physics and physiology for diving with gas mixtures containing more than 40 % oxygen. This is the opportunity to further extend of your dive time without going into decompression limits.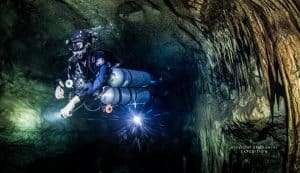 In this course you will learn to plan and execute dives with decompression, choose your gas and the development of emergency plans.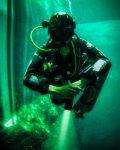 Exciting dives down to 55m/180ft but helium is nowhere available? you will learn how to safely do these dives using air and deco gases.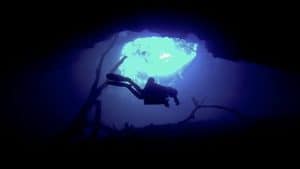 Add helium to your diving. Go deeper, easier breathing, and reduce narcosis. It makes your diving a lot safer and opens a lot of possibilities down to 60m/200ft.
Congratulations! you reached the top level of Open circuit training. Use mix with less than 17% O2 and as deep as 100m/330ft. And be among the most elite divers.