Have you enjoyed your diving and training, and liked learning about diving? And now you want to go further? Here are the different courses we offer to continue your diving career.
Always keep in mind that your instructor matters, make sure you are compatible, make sure they have experience, are up to date, and regularly dive the level they teach. Most of all, make sure they can safely communicate their passion. Take your time. Pick the right tech instructor for you. So make sure you communicate first and don't hesitate to contact us.
INTRO TO TECH & SIDE MOUNT
TECHNICAL DIVING
First approach to technical diving and the use of mixtures.
And for those already Nitrox certified divers, it is the opportunity to thoroughly review the basic principles and fundamental laws of physics used in diving.
You will learn the physics and physiology of diving with gas mixtures containing more than 40 % oxygen. This is the opportunity to further extension of your dive time without going into decompression limits.
In this course, you will learn to plan and execute dives with decompression, choose your gas, and develop emergency plans.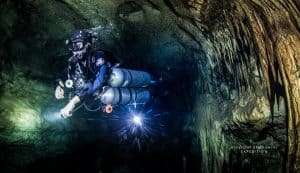 DEEPER DIVING
Exciting dives down to 55m/180ft but helium is nowhere available? you will learn how to safely do these dives using air and deco gases.