A unique cenote dive experience
Have you ever dreamt of cave diving without the Full Cave Diving certification? Look no further! Dreamgate Cenote offers our repertoire's most exhilarating cavern dive, specifically designed for experienced divers. Nestled in the heart of the Riviera Maya, Cenote Dreamgate is a true pearl for those seeking an unforgettable underwater adventure.
Cenote Dream's Gate: The Jewel of Riviera Maya
Renowned for its stunningly decorative stalagmites and stalactites, Cenote Dreams' gate achieved global recognition when featured in the acclaimed BBC documentary "Planet Earth." This cenote stands out as one of Mexico's most beautiful caverns, captivating divers from all corners of the world. Its unique and intricate formations make it a sought-after destination where divers can immerse themselves in an awe-inspiring environment.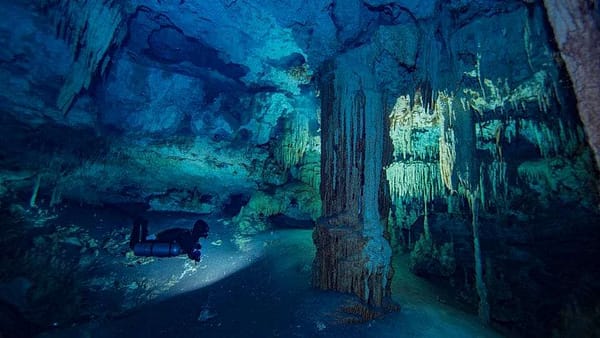 Claustrophobic Divers Advisory
We want to ensure that every diver embarking on the Dreamgate experience feels comfortable and confident. Given the challenging nature of this dive, with full darkness and confined spaces, claustrophobic divers must inform us beforehand. While this adventure demands a high skill level, the reward is witnessing the splendor of the speleothems that adorn the cenote's interior.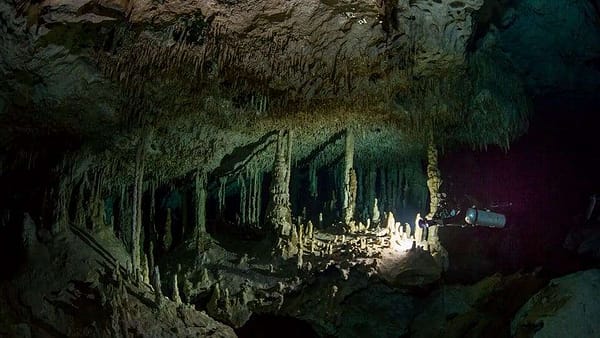 The Dreamgate Experience
Prepare yourself for a dive like no other. As you navigate through Dreamgate's labyrinthine passages, you will encounter an abundance of gorgeous speleothems that seem to defy gravity. This dive requires impeccable buoyancy and trim control as you snake between the formations and explore deeper into the heart of the cenote. Ladies and gentlemen, this is the Dreamgate experience—a true test of determination and a feast for the senses.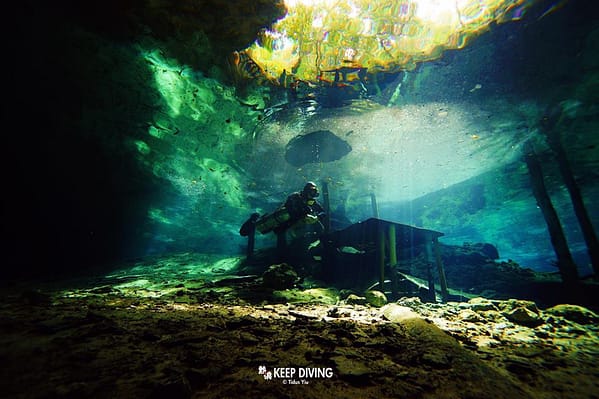 Location of cenote Dream's gate
Located just 5 kilometers beyond the entrance of Park Dos Ojos, Cenote Dreams' gate offers a secluded oasis for divers seeking a unique adventure. The journey to this hidden gem takes you through captivating off-road landscapes, surrounded by the beauty of the jungle.
Get ready to unlock the door to your cave diving dreams at Cenote Dreamgate.
This extraordinary cenote dive destination beckons the daring and promises an experience that will leave you in awe. Immerse Yourself in the Mystical Depths of Cenote Dreamgate with Deep Dark Diving – Where Safety and Adventure Converge. Book your spot today and prepare to embark on an underwater journey that will forever be carved in your memory.
Dive in an Unforgettable Experience!