What will I learn during my DPV cave diver course?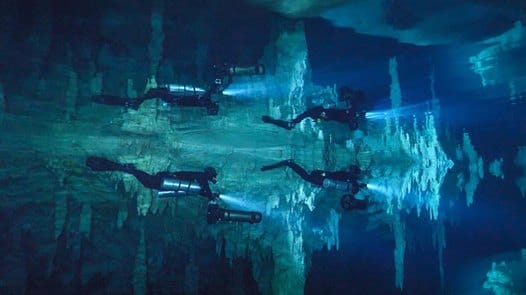 Los buzos de cueva usan scooters o DPV (Diver's Propulsion vehicles) para empujar la penetración más lejos y más rápido. El DPV es una excelente herramienta para cargar más tanques y más equipo de buceo en la cueva. Los DPVs son de gran utilidad para explorar o hacer topografía. Y sobre todo no se puede negar lo divertido y agradable. Pero el uso del DPV es complejo y peligroso, y se requiere un entrenamiento estricto de buceo en cueva con DPV.
Instructor de buceo en cueva con DPV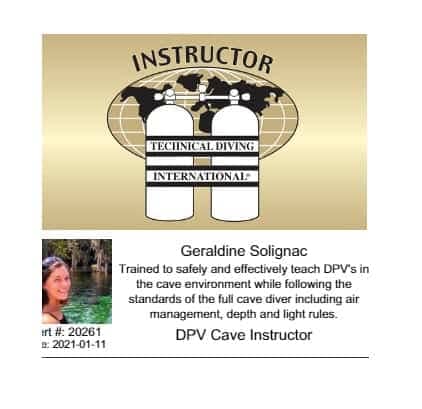 Proper training, good knowledge, proper dive planning, and contingency planning are required to cave dive safely while using a DPV.
For several years Géraldine has been successfully diving with a DPV into the cave for exploration, survey, and for fun, of course. As an experienced cave diving instructor, she will proudly share her knowledge and personal experience to guarantee safe and fun diving.
Pre-requisite:
Minimum age 18
Certified as a TDI Full Cave Diver or equivalent
Provide proof of at least 25 non-training full cave dives
Duration: 3-4 days