The TDI Full Cave Diver Course is the third stage of overhead environment dive training.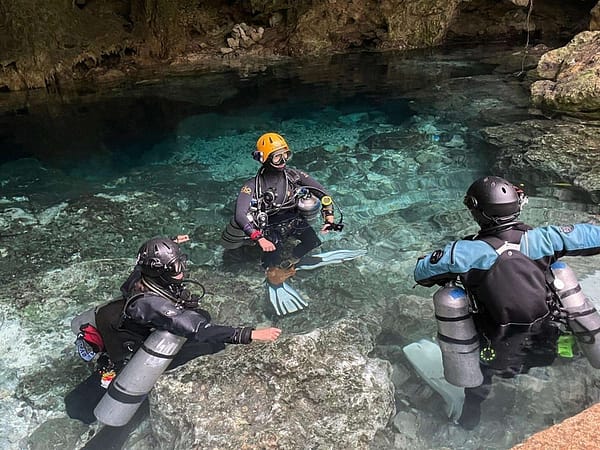 Once you have completed Cavern Diver and Intro to Cave Diver, you are ready to engage in the final step of your cave diver course.
During the Full Cave Diver training, you will learn advanced cave dive planning and in-water execution.  In particular, you will learn complex navigation techniques and how always to maintain a continuous guideline to the open water. Therefore you start to safely navigate from the mainline to the side passages. You will also pass restrictions and penetrate deeper into the cave systems as you start managing the rule of thirds.
The 4 days program (minimum 5 if the course is taken as a standalone) consists of 8 cave dives and many hours underwater in the caves. You start performing jumps, gaps, traverses, and circuits. Most of the training now focuses on time in the water, which is the best way to learn and practice new techniques.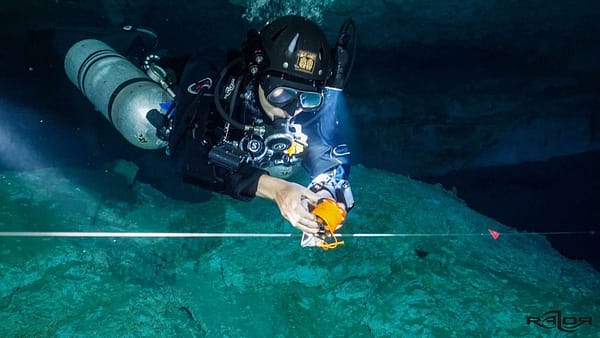 Duration of the full cave diver training
Minimum 4 days
8 cave dives (minimum 240 minutes bottom time)
Minimum 3 different sites
Classroom and briefing 6 hours
Course prerequisites
Minimum age 18
Minimum certification of

Introductory Cave Diver

, or equivalent
No decompression dives if the student is not Decompression Procedures certified or equivalent,
The course can be conducted concurrently with decompression procedures.
What do I learn during the Full Cave Diver Course
Advanced cave dive planning,
Practical execution of different types of cave systems and scenarios
Standard cave diving policies
Gas management procedures
Psychological Considerations of cave diving
Equipment considerations and configuration (tanks, Regulator, buoyancy compensator, reel…)
Communication (light and hand signals, touch contact)
Buoyancy control, proper trim, and propulsion techniques
Use of a guideline
Physiology
Stress management
Cave Environment and Conservation
Emergency procedures (Equipment failure, Silting conditions, gas sharing
Accident analysis
Cave diving etiquette
And finally, you will now be ready to enjoy some amazing guided cave dives in the Riviera Maya 🙂